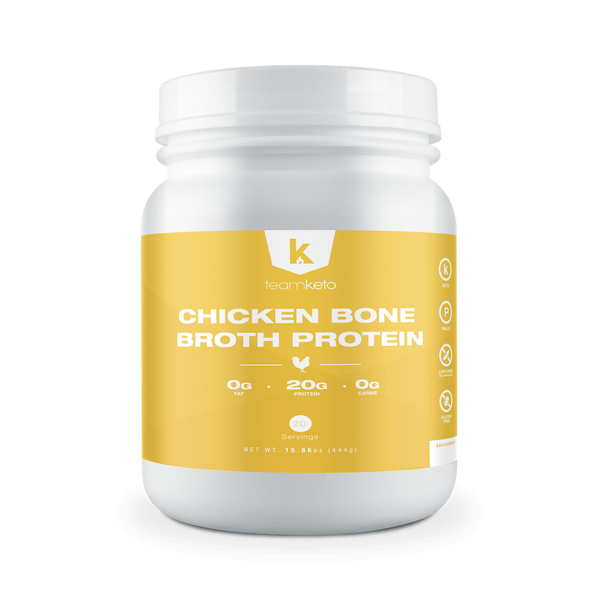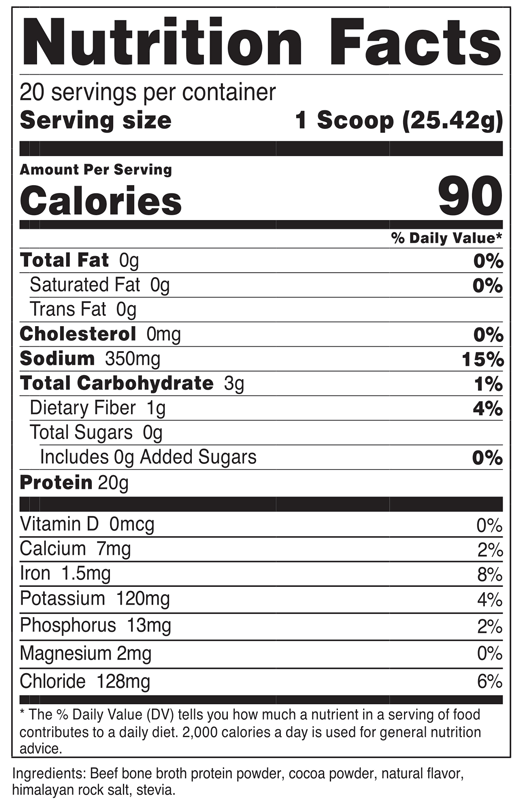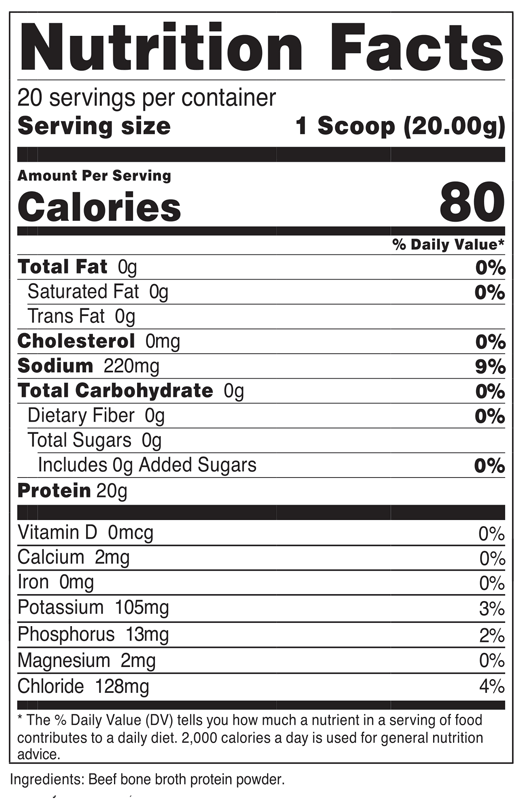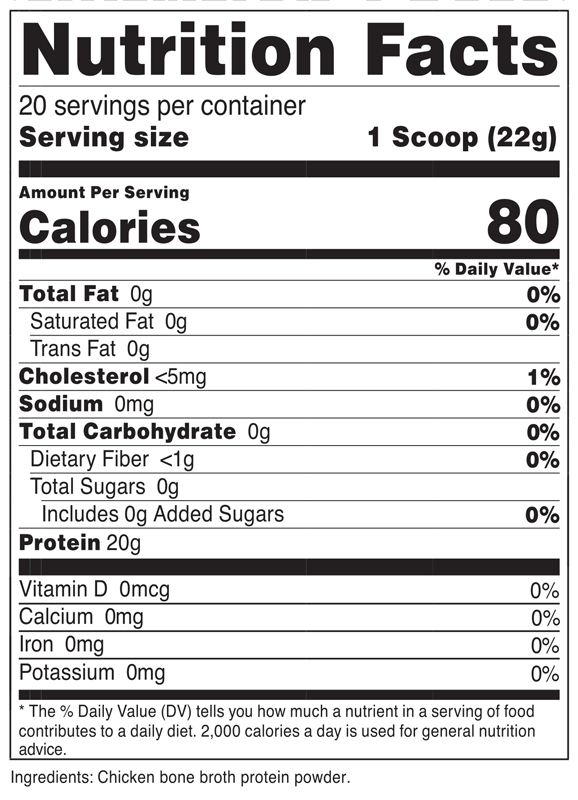 Team Keto Bone Broth Protein is a rich source of bone-based nutrition not abundant in traditional diets. Sourced from beef and chicken bones similar to classic bone soups, our Bone Broth Protein is packed with type II collagen to aid recovery, joint support and healthy skin and nails.
Bone Broth Protein Features:
Contains 20 grams protein per serving rich in type II collagen.
Natural non-crustacean source of glucosamine, chondroitin and hyaluronic acid.
Paleo-friendly staple-point reflective of hunter-gatherer diets.
How To Take Bone Broth Protein Powder:
Bone Broth Protein is unflavored and doesn't contain any artificial colors, sweeteners or preservatives. Simply add to hot or cold water for instant bone broth without the 2-3 hour cook time of traditional preparation!