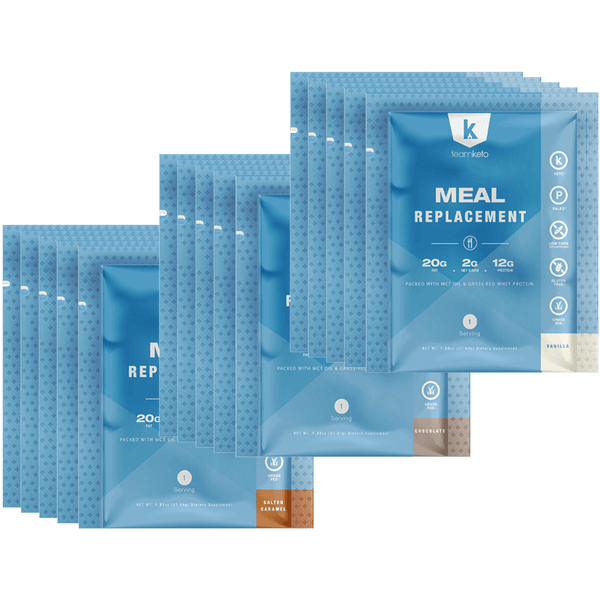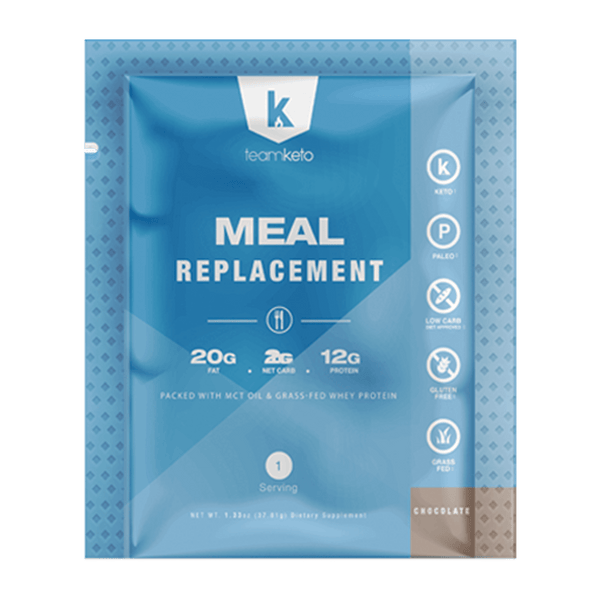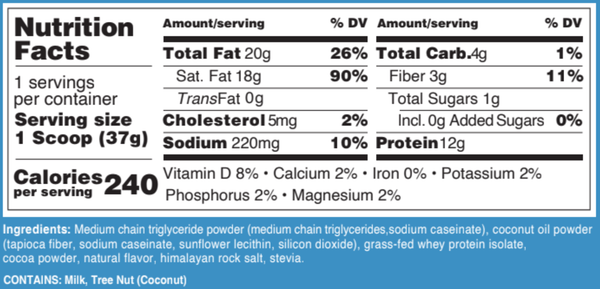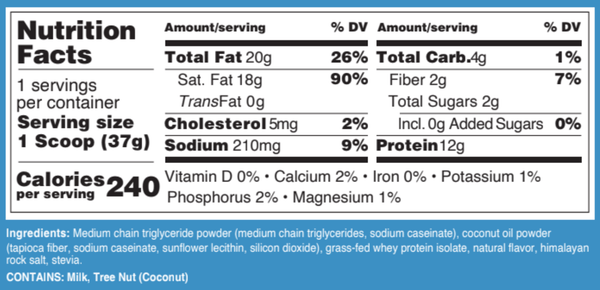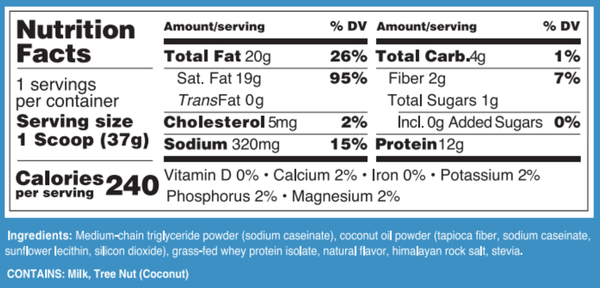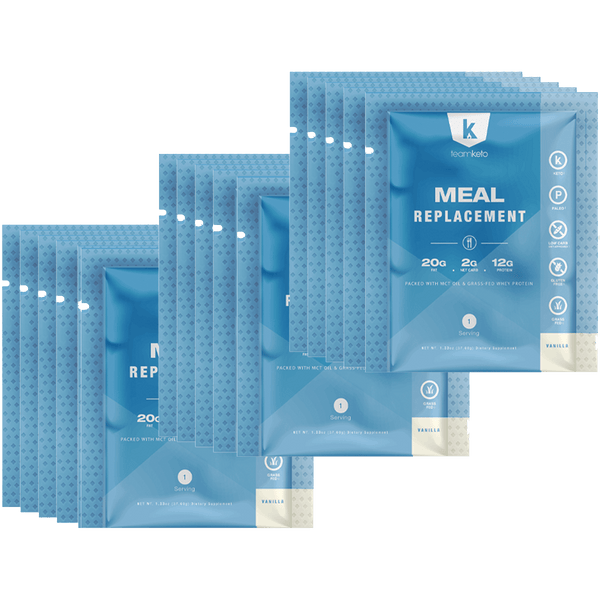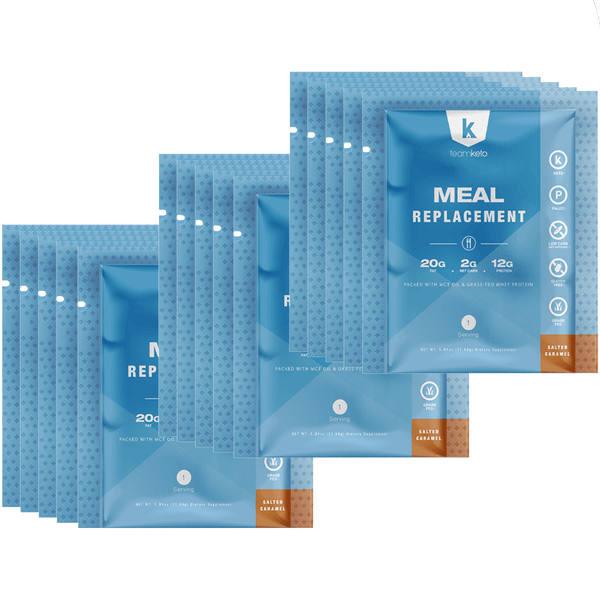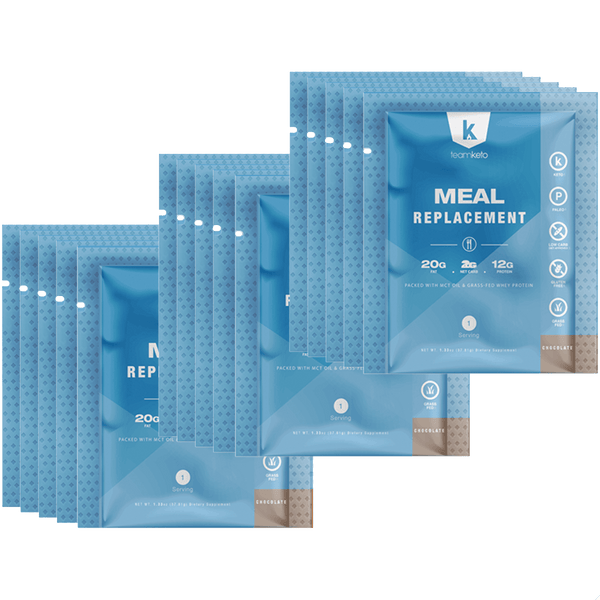 Meal Replacement is the first true ketogenic food replacement designed to provide functional macros in the correct ratio.
Using only the highest quality ingredients, Meal Replacement contains MCT powder, coconut oil, grass-fed whey protein, and 100% natural flavors and sweeteners.
TeamKeto Meal Replacement makes on-the-go nutrition a compromise-free part of daily life.
TeamKeto's Meal Replacement Benefits:
Ultra-Convenient: Simply grab and go with water!
Tastes Amazing: We extensively researched for months to find the perfect taste!
Boosts Ketosis: Supports production of ketones to help you stay in the fat-burning state of ketosis.
Supports Your Goals: Suppresses hunger, cravings, and helps you stay full.
Boosts Electrolytes: Includes 220 mg of sodium to boost electrolyte levels
Blends super smooth: No chalkiness, grittiness, or oily texture! Blends perfectly with water, almond milk, coffee, etc.
Fat-Derived From:
All Team Keto products are: 
All-Natural
Gluten-Free
Paleo-Friendly