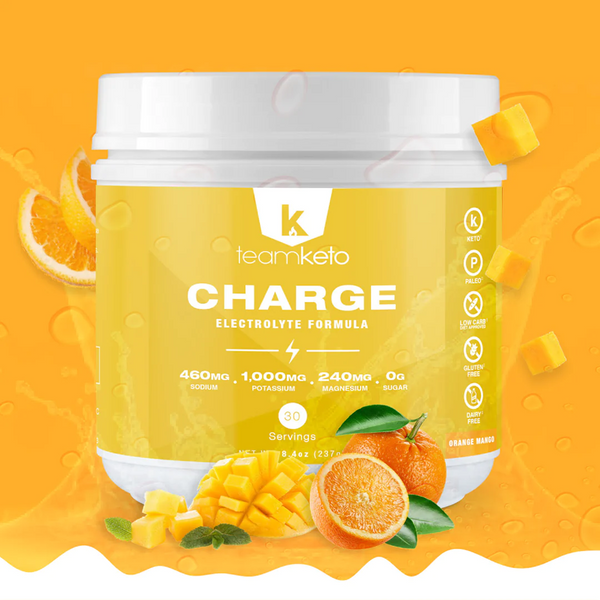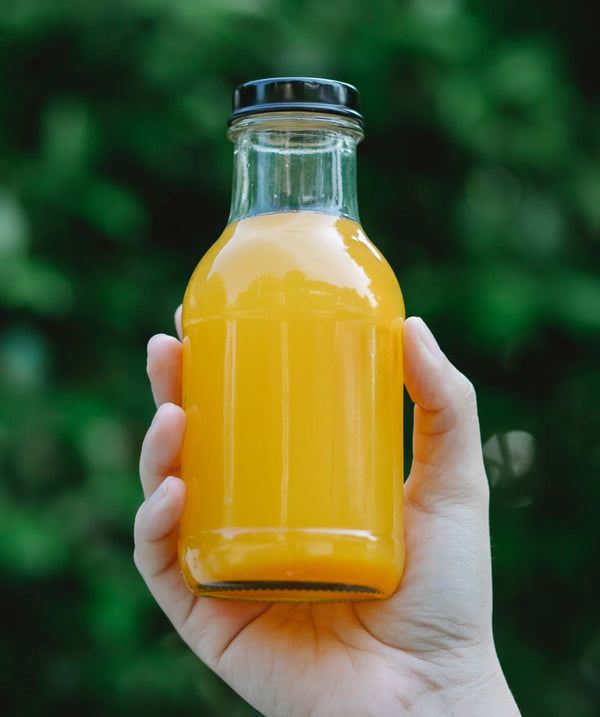 Introducing The World's Most Powerful Electrolyte Formulation

If you want to enjoy a safe, smooth and successful keto journey then there's one fact all experts agree on:
You need to replenish your electrolytes - period.
Otherwise you risk falling victim to:
- Constant fatigue
- Brain fog
- Painful and uncomfortable muscle cramps
- Headaches
- Keto Flu
That's why after countless hours of research, testing, and tweaking we've perfected our electrolyte formula and created the most powerful, all-natural, and best-tasting electrolyte drink in the world.
What makes Charge Electrolytes 2.0 unlike anything you've ever seen before?
Because this game-changing drink contains:
- The Most Electrolytes Out Of Any Drink On The Market
- A Delicious Orange Mango Flavor That Tastes Like A Popsicle (With No Salty Aftertaste)
- More Minerals Than Any Other Electrolyte Powder
- Zero Artificial Sweeteners, Preservatives Or Ingredients
- 0g Sugar, 1g Carbs, And 5 Calories Per Serving
Plus, we've bottled up all of the world's best (and hardest-to-get) minerals such as Sodium, Magnesium, Potassium, Calcium, Chromium, Selenium, Vitamin B6 + B12 and more…
Into one ultra-convenient powder so that all it takes is a single scoop to feel amazing, eliminate fatigue, boost focus, vanquish leg cramps and avoid Keto Flu…
Making Charge 2.0 a no-brainer if you want faster, safer and easier keto results without the unwanted side effects!
HOW TO USE:
CHARGE allows you to recoup lost electrolytes on-the-go at any time with zero metabolic impact. During your fast, with a meal, in the middle of a workout – you're in full control of your electrolytes.
To make Charge Electrolyte Powder, simply add one scoop of powder to a glass of 12-40 oz of water and mix well. Adjust the amount of water to your taste preference. Enjoy the delicious orange mango flavor and the benefits of optimal hydration and electrolyte balance.
Flavored To Delight
With a delicious orange mango flavor that tastes like a tropical smoothie. It's naturally sweetened with Stevia, has 0g sugar, and doesn't include any junk ingredients.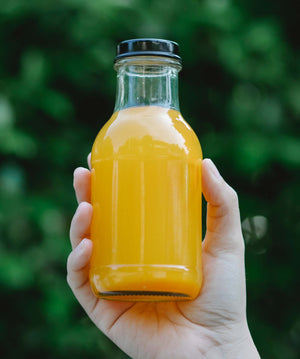 Premium Hydration
Contains essential minerals for maintaining optimal hydration levels, boosting energy and stamina, reducing muscle cramps and fatigue, improving focus and concentration, and enhancing overall performance during the day.
Supercharge Ketosis
Your body begins to lose electrolytes as soon as you enter ketosis. We recommend supplementing Charge to fight dehydration and worse the "keto flu" which is the result of an electrolyte imbalance.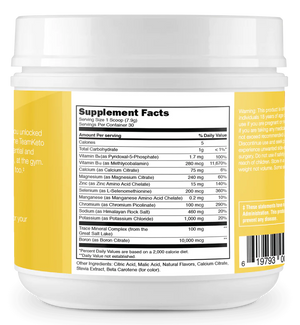 What's in Charge?
Charge Electrolyte Powder is loaded with essential minerals and vitamins such as 1000 mg Potassium, 460 mg sodium, 240 mg magnesium, Calcium, Selenium, Manganese, Chromium, Boron, Trace Mineral Complex, Vitamin B6, and B12.
Charge 2.0 Video Review
Reviews for Charge are flooding in... will you be next?
We are so excited to hear your thoughts about our new and improved Charge Electrolyte Formula. Enjoy!