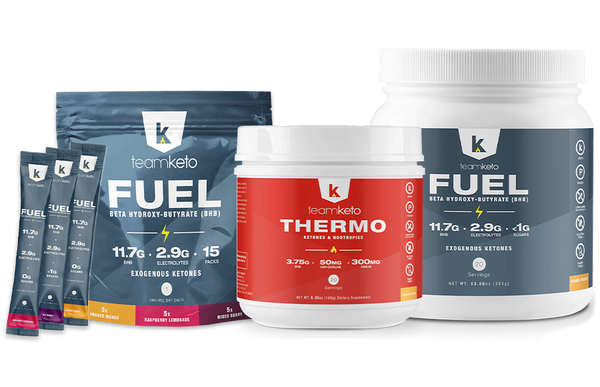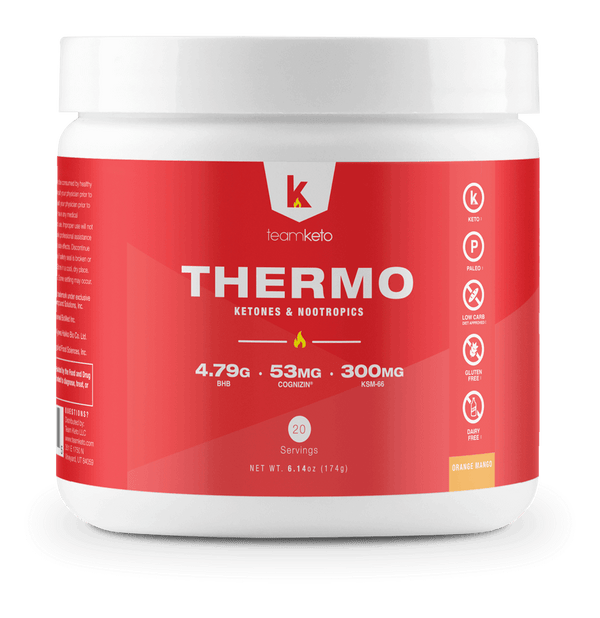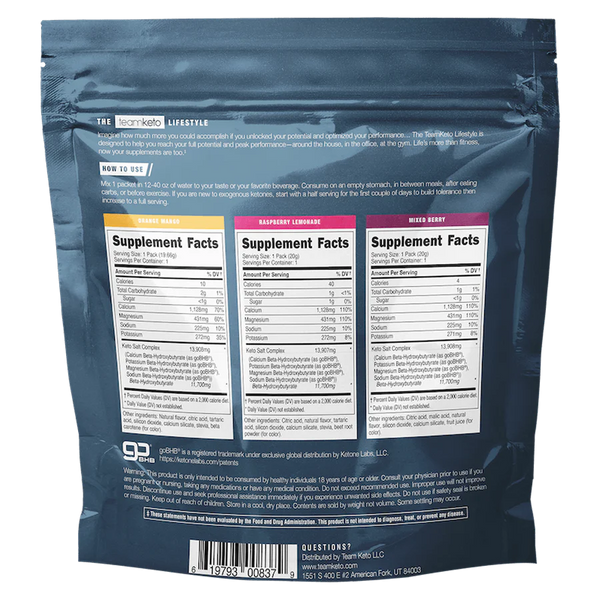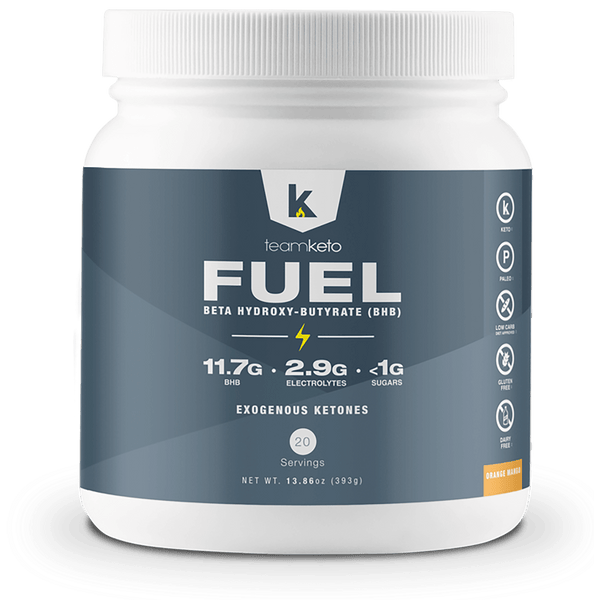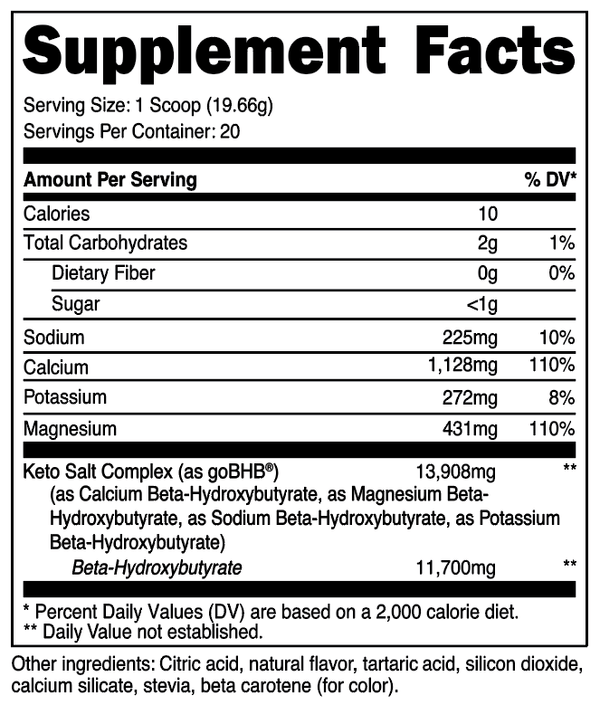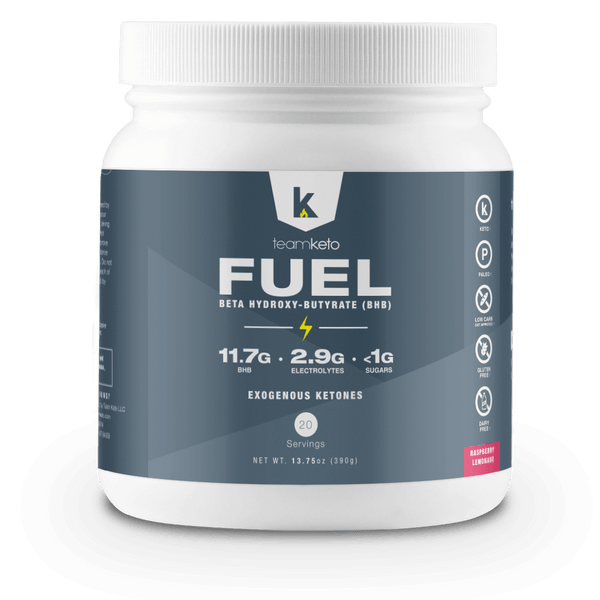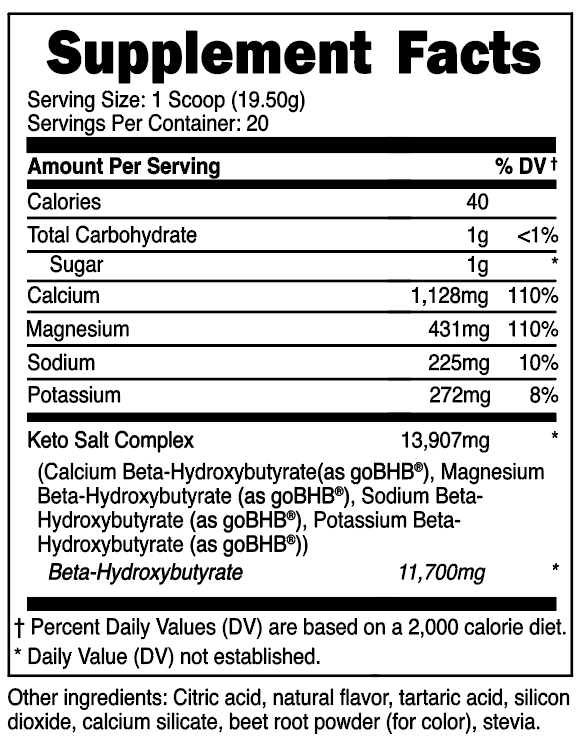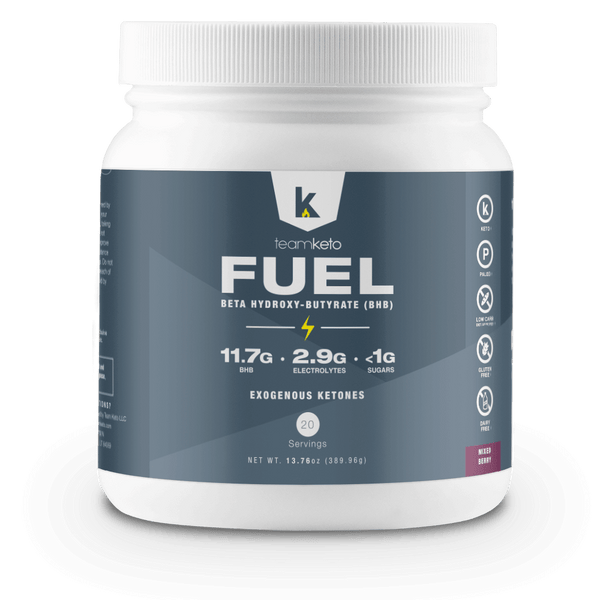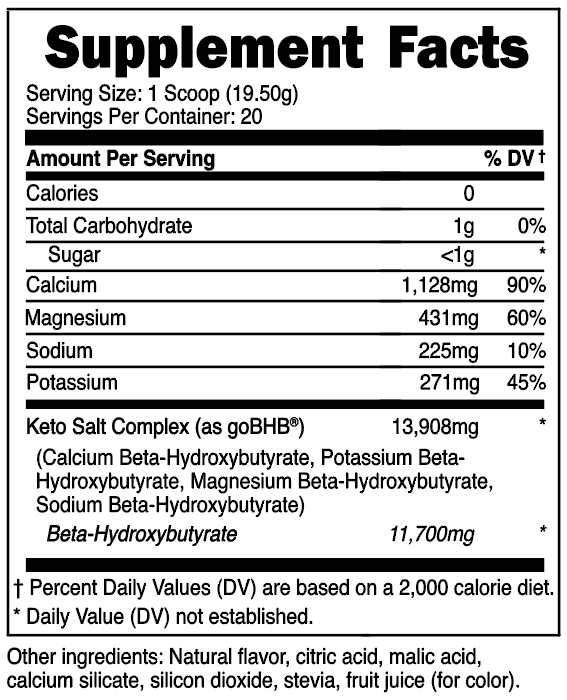 Maximize your results with this powerful trio of delightfully tasting keto products: The Ketone Transformation Bundle. 
Containing three absolutely essential keto products:

1 Bottle of Thermo Fat-Burner & Nootropic 

(20-Servings)



1 Bottle of Fuel Exogenous Ketones (20-Servings)
15 Fuel Ketone Travel Packs Packs containing:
5x Orange Mango Flavor
5x Raspberry Lemonade Flavor
5x Mixed Berry Flavor
It doesn't matter whether you're getting back into ketosis or into ketosis for the first time. Use FUEL when you need it, to support raising ketones on demand.
FUEL can be taken:
While you're first getting into ketosis.
Before or during prolonged exercise.
During a fast or whenever you need energy.
Team Keto FUEL is the most versatile supplement you can use on the ketogenic diet.
Naturally flavored to perfection.
FUEL is naturally flavored, sweetened, and manufactured with care. Coming in flavors like Orange Mango, Raspberry Lemonade, and Mixed Berry – you're going to look forward to taking FUEL.

What makes TeamKeto Fuel so Effective?
Unlike other Keto supplements, which can be misleading about true BHB levels, TeamKeto FUEL is packed with 11.7 grams of PURE GoBHB™. No fillers, no additives, and no extra minerals. Nothing but pure beta-hydroxybutyrate. That means you'll have all the fat-burning benefits of exogenous ketones—only faster.
How to Use Exogenous Ketones
Between meals to keep the body in a fat-burning state.
After eating carbs to facilitate a switch to ketosis again.
On an empty stomach or fasted for mental performance.
Before exercise for increased stamina, endurance.
Anytime physical and mental performance is wanted.


TeamKeto THERMO enhances fat metabolism with the thermogenic effect of caffeine, nootropics and ketones. Designed specifically for the ketogenic diet, THERMO acts as a fat-burning coffee alternative to provide clean energy and focus with an added kick.
When to take THERMO: Take THERMO in the morning or early afternoon to increase energy, decrease appetite and improve thermogenesis. THERMO contains caffeine and should not be taken within 5 hours of bedtime, with other caffeinated beverages, or if you are caffeine sensitive.
Ingredients in TeamKeto THERMO
BHB Exogenous Ketone Blend: 4.79 grams
THERMO contains a complimentary blend of 4.79 grams BHB salts bonded to electrolytes sodium, magnesium and calcium. BHB salts will provide energy and promote ketosis, without the risk of making your body switch gears to carbohydrate-based metabolism.
Acetyl-L-Carnitine 1 gram
L-carnitine is a natural compound created by the body and used in cellular energy production. Acetyl-l-carnitine is a fancy form that is more accessible to the body when taken in supplement form. While dieting, taking acetyl-l-carnitine can boost metabolism efficiency and energy.
KSM-66 Organic Ashwagandha 300 mg
Ashwagandha is considered an adaptogen and is widely used for reducing stress on the body. KSM-66 is a special patented form of Ashwagandha that delivers the purest, most bioavailable ashwagandha in supplement form. Over time KSM-66 can improve dieting results by helping the body balance stress.
PurCaf Organic Coffee Bean Powder 200 mg
PurCaf is a special form of 95% pure caffeine sourced from organic coffee beans. In moderation caffeine can aid dieting by increasing energy, boosting metabolism and suppressing hunger.
L-theanine 100 mg
L-theanine is naturally occurring in green tea. When taken with caffeine, l-theanine acts to smooth over caffeine's effects while maintaining energy and focus.
THERMO is naturally flavored and sweetened with 200 mg Stevia.