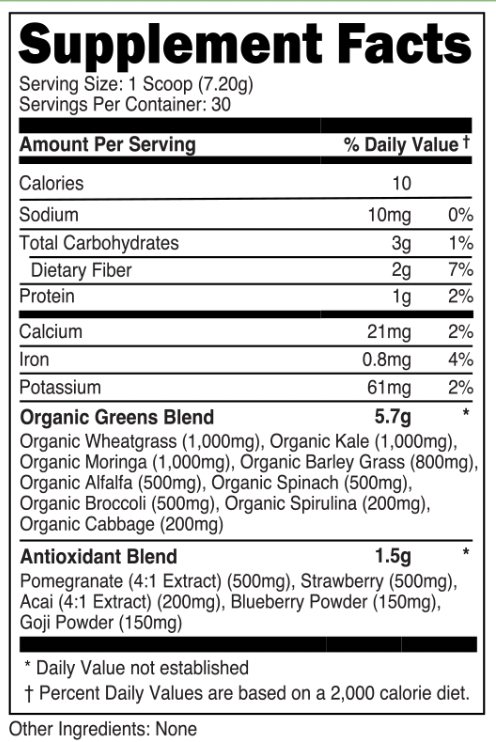 Greens Superfood Power Blend is a once-daily greens drink formulated to help you add variety to your diet.
Whether you're a busy mom short on time or a seasoned executive looking to add more veggies to your morning MCT shake, Greens Superfood Power Blend can add nutritional diversity to your routine without the hidden carbs.
What's in the tub? Glad you asked.
Each serving of Greens Superfood Power Blend contains: organic wheatgrass, organic kale, organic moringa, organic barley grass, organic alfalfa, organic spinach, organic broccoli, organic spirulina, organic cabbage, pomegranate extract, strawberry, acai extract, blueberry powder, and goji powder.
All in all, 7.2 grams of 14 potent defenders with a satisfying natural flavor that will make you ready to face any day.
What People Are Saying...