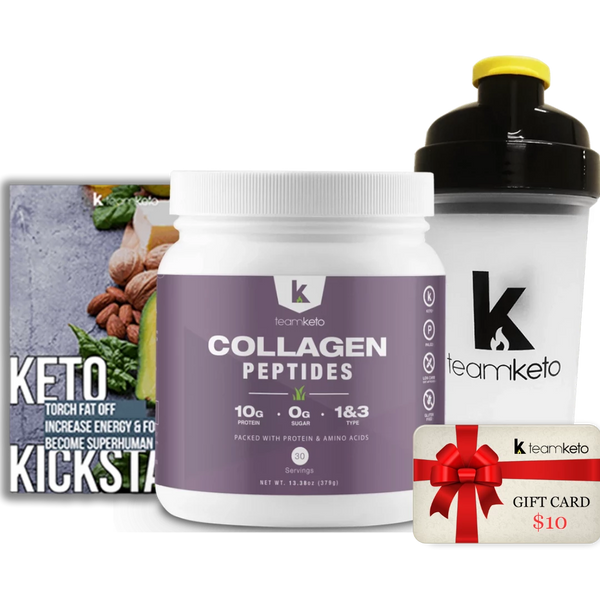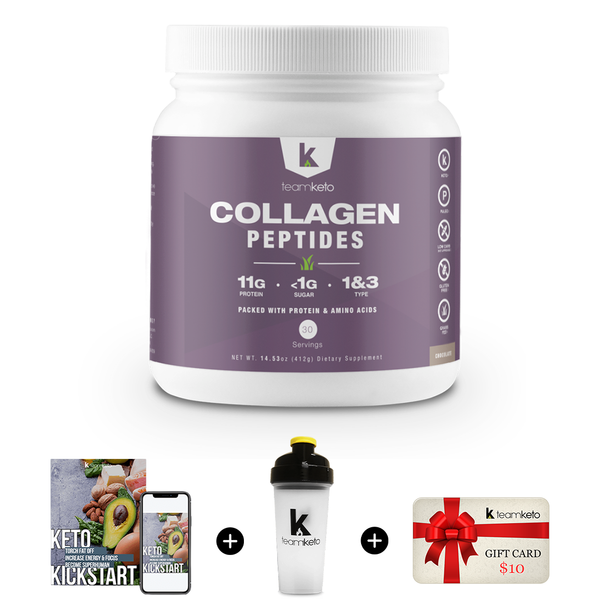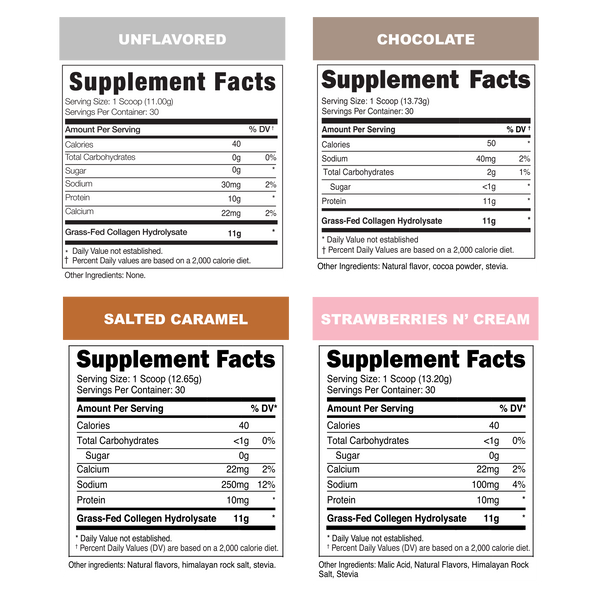 The TeamKeto Collagen Peptides is a fantastic protein drink for recovery and overall health. 
So much of the Keto diet focuses on hitting your daily fat numbers, but protein cannot be overlooked. Without protein, your muscles would wither away and your total daily energy expenditure (TDEE) would drop, crippling any and all body recomposition efforts.
Benefits of Collagen Peptides:
Quality energy
Boosts skin, hair, nail, and joints
Fuels muscles & joints after workout 
Improve connective tissue repair
Increases metabolism
Appetite control 
What Are Collagen Peptides
Collagen is the most abundant naturally occurring protein in your body. It's in every connective tissue of the body such as your skin, hair, nails, bones, joints, lungs, heart, and liver.
When you add a scoop of collagen peptides to your cold or hot liquids you are boosting all of these critical parts of our body. Collagen contains the same essential amino acids that you can find in bone broth without all the time consuming preparation.
That means clearer skin, more vibrant hair, stronger nails, joint support, faster recovery from workouts, and so much more.
How to Use Collagen Peptides
Mix 1-2 scoops into: Water (use chocolate flavor for a tasty post-workout shake), coffee, tea, smoothies, healthy recipes like entrees, desserts, gravy, or soup. Whatever you feel like!
We recommend 1-2 servings daily, depending on your nutritional macronutrient needs.
Product Details 
30 Servings
20 Grams of Protein per Serving
Net Weight - 800g, 28.23 oz