Now You Can Too...
Get Healthy MCTS In One Pill To Boost Ketosis Without Oily Messes or Bathroom Visits.

Introducing New TeamKeto MCT Oil Softgels

"I've noticed a boost in my ketone levels, energy, and they are so easy to travel with!"
-Emily, MCT Softgel Customer


In Just One Pill, You Can Supercharge Your Ketosis!
70% C8 (Caprylic Acid)
C8 Medium Chain Triglycerides are the cream of the crop when it comes to MCTs. They are the shortest form of MCT. It bypasses your digestive tract and goes straight to the liver to be broken down into energy-packed ketones. C8 is 18x more effective at producing ketones than typical coconut oil.
These are SO convenient! I take them with me everywhere and it makes getting in your MCTs so EASY! When I need a little ketone or energy boost I take these and it helps me right away. So glad I no longer have to deal with an oily mess when I had MCT oil.
Kensie - Results may vary from person to person.
Shop with us
today

and see the Team Keto difference!
BUY MORE, SAVE MORE...
Fast Track Your Success With...
1 BOTTLE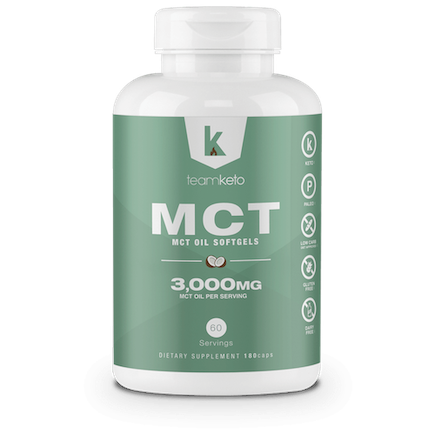 3 BOTTLES
SAVE 15%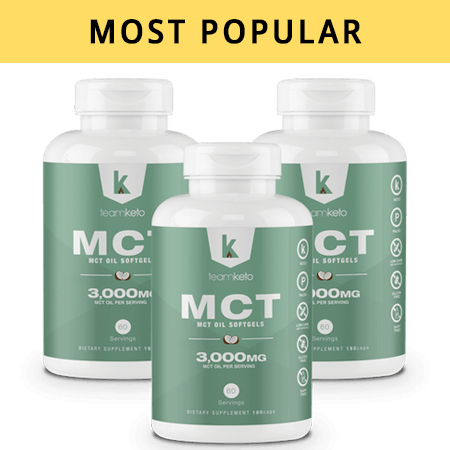 6 BOTTLES
SAVE 30%
Save 40%!