EVERYTHING YOU NEED TO CRUSH KETO
Team Keto provides the BEST Keto education, all-natural supplements that taste incredible, expert coaching, and community support to reach your goals

FREE 15-Day Keto Kickstart Challenge
Join the team and participate in the free '15-Day Keto Kickstart Challenge' to bust plateaus, lose weight, and regain confidence. Includes meal plans, delicious recipes, workouts, and guidelines for living the ketogenic lifestyle. 
Join Now
Over 4100+ Five Stars
See why hundreds of keto challengers love and trust Team Keto with their results.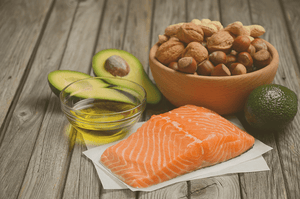 Hitting Fat Macro Goals
Living the ketogenic lifestyle requires you to eat a lot of healthy fats - a complete reversal to old school, traditional dieting. If you're feeling overwhelmed on deciding WHAT to eat... you're not alone. We can help. Click to read more. 
Join The Team
At Team Keto, we are just that... A TEAM! Join us as we work together to become our best selves. It's FREE and includes access to exclusive content, meal plans, workouts, and more! Join the TEAM here.