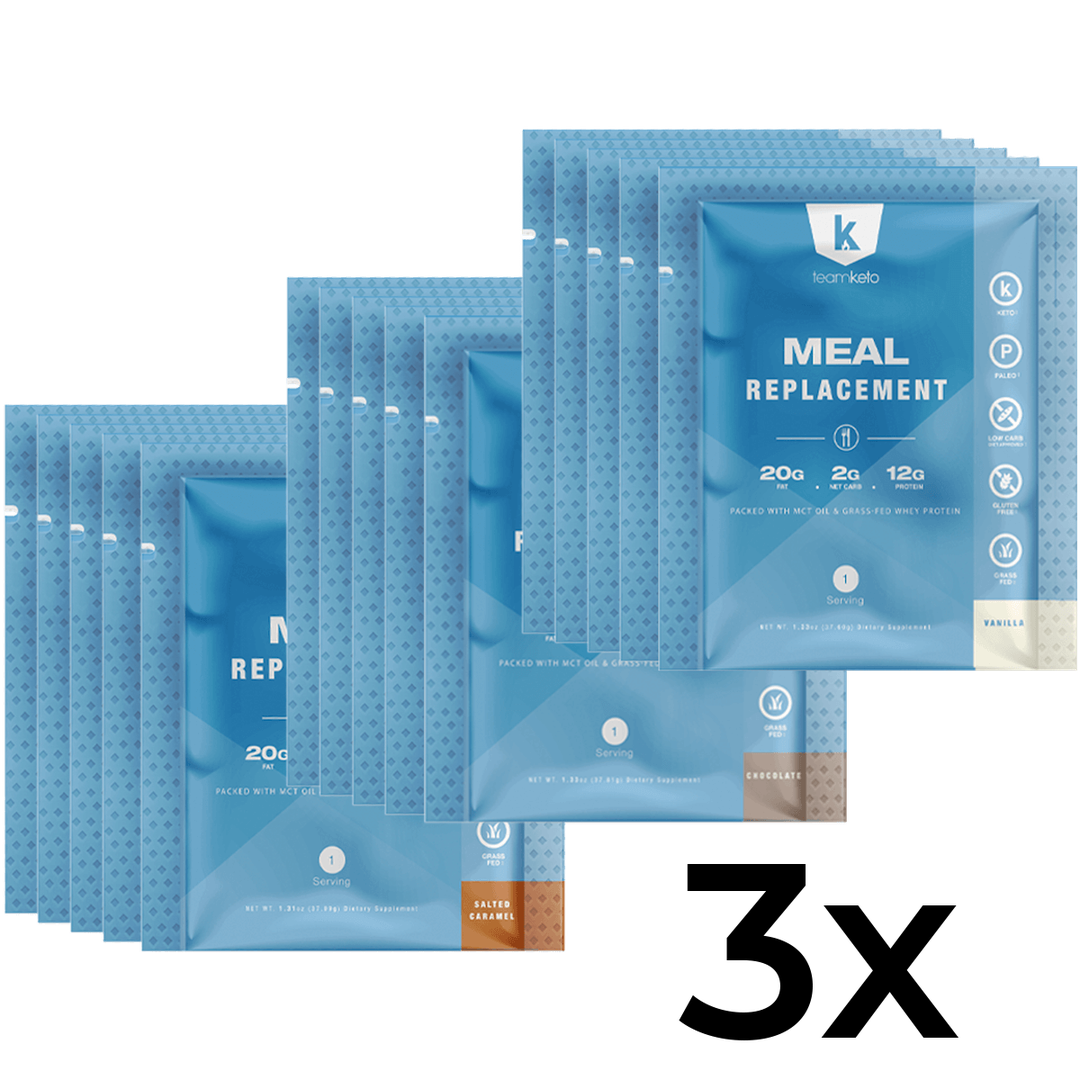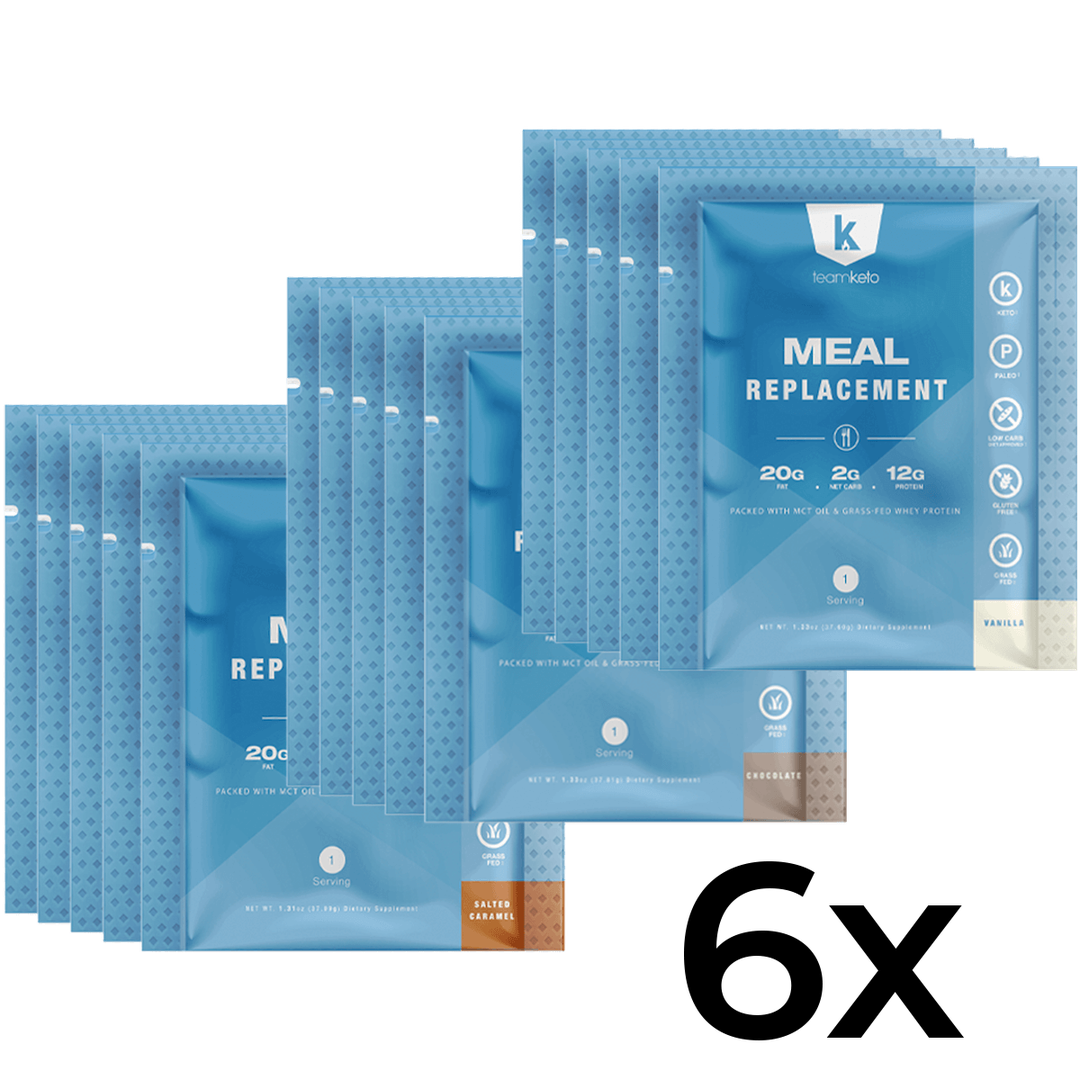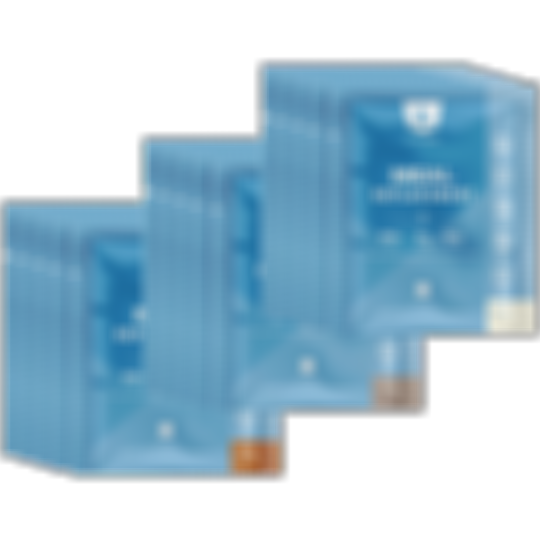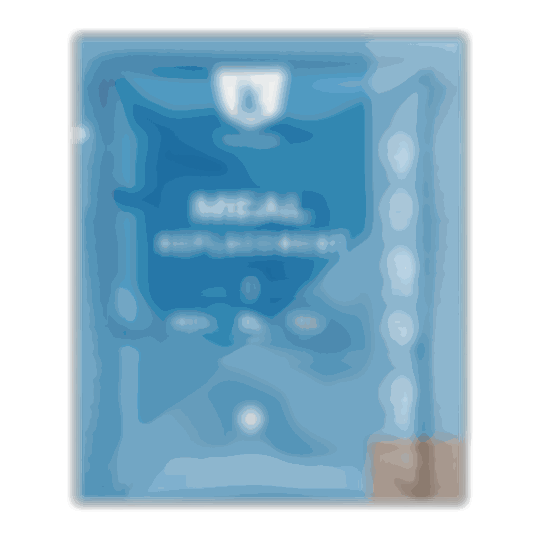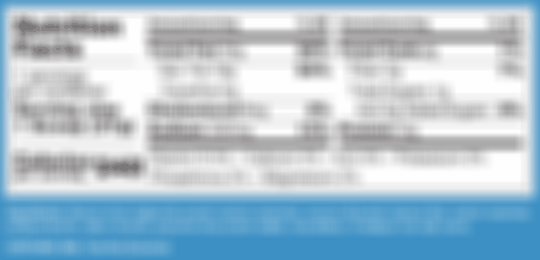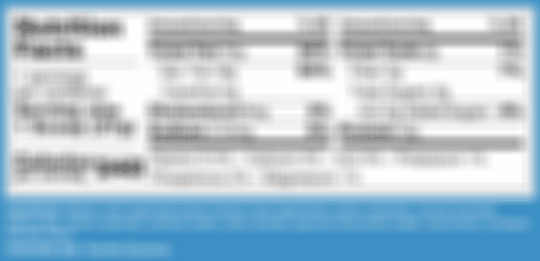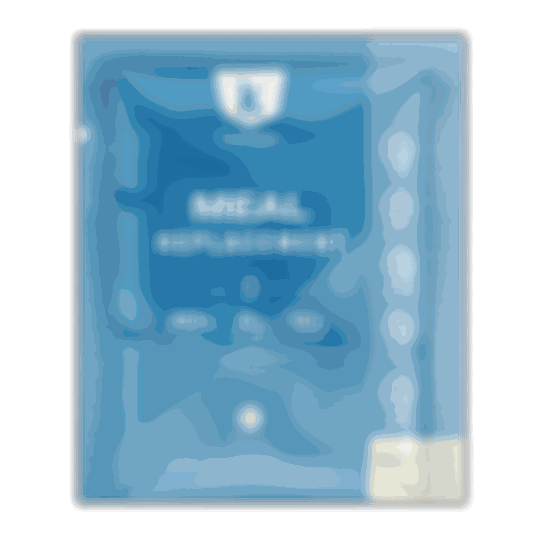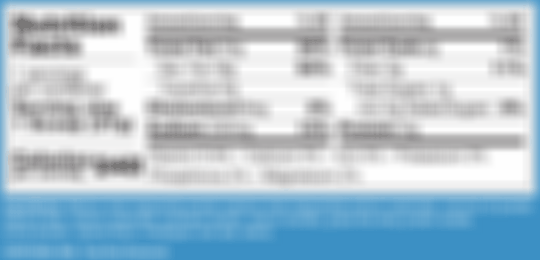 "They taste like dessert and keep me full for hours... plus, they have amazing macros and only take 30 seconds to make! Now I never worry about whether I'm on track."

-Kensie W., TeamKeto Customer
Our Challenge Bundle Includes:

✔ 5 Vanilla Meal Travel Packs
✔ 5 Chocolate Meal Travel Packs
✔ 5 Salted Caramel Meal Travel Packs
✔ FREE Keto Meal Plan & Recipes

✔ FREE Facebook Support Group
✔ FREE Shipping

& Free Delivery in the USA
& Free Delivery in the USA
& Free Delivery in the USA
100% Money Back Guarantee

Our Challenge Bundle Includes:

✔ 5 Vanilla Meal Travel Packs
✔ 5 Chocolate Meal Travel Packs
✔ 5 Salted Caramel Meal Travel Packs
✔ FREE Keto Meal Plan & Recipes

✔ FREE Facebook Support Group
✔ FREE Shipping

We've received over 1000 testimonials from people who are hitting their Keto goals faster than ever… will you be next?
TRY OUR DELICIOUS MEAL REPLACEMENT TRAVEL PACKS TODAY TO GET A FREE KETO MEAL PLAN & FREE SHIPPING


BUT ONLY WHILE SUPPLIES LAST!
MEAL REPLACEMENT IS THE MOST POPULAR CHOICE AMONG OUR TEAMKETO FAMILY…
HERE'S WHY.
✔ Makes it EASY to ditch carbs, candy, soda, and sugary drinks once-and-for-all! (You'll wonder why you ever craved them in the past)
✔ ​This supplement makes staying in the fat-burning stage of ketosis... EASY.
✔ ​On the go, traveling, or don't have time to meal prep? In under 30 seconds, you can get perfect macros to stay in ketosis.
​✔ Added electrolytes help boost energy levels and alleviate keto transition symptoms.
​✔ This Meal Replacement suppresses hunger, cravings, and helps you stay full.
​✔ Simply grab and go! Take it everywhere when you are in a pinch and need a perfect macro keto treat!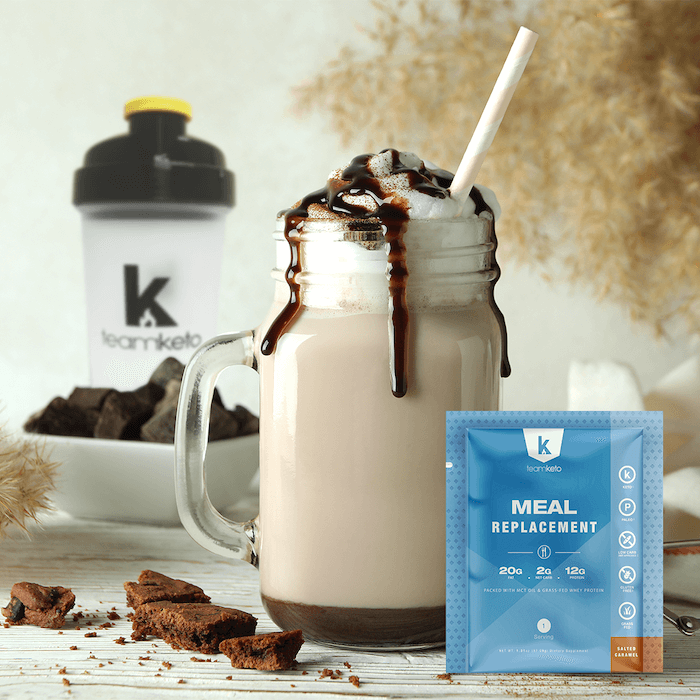 Incredible Taste. Incredible Results for our Keto Warriors.

Our Keto Warrior tribe can't get enough of the delicious, all-natural taste of TeamKeto Meal Replacement...
And when you take your first sip, you'll realize why...
Because you'll think you just cheated on your diet (even though you did the opposite)!
But don't take our word for it...
Here's why Meal Replacement is the fastest and easiest way to satisfy your sweet tooth, curb your sugar cravings, and keep yourself full for hours...
In 30 seconds or less!
WHY OUR MEAL REPLACEMENT IS THE BEST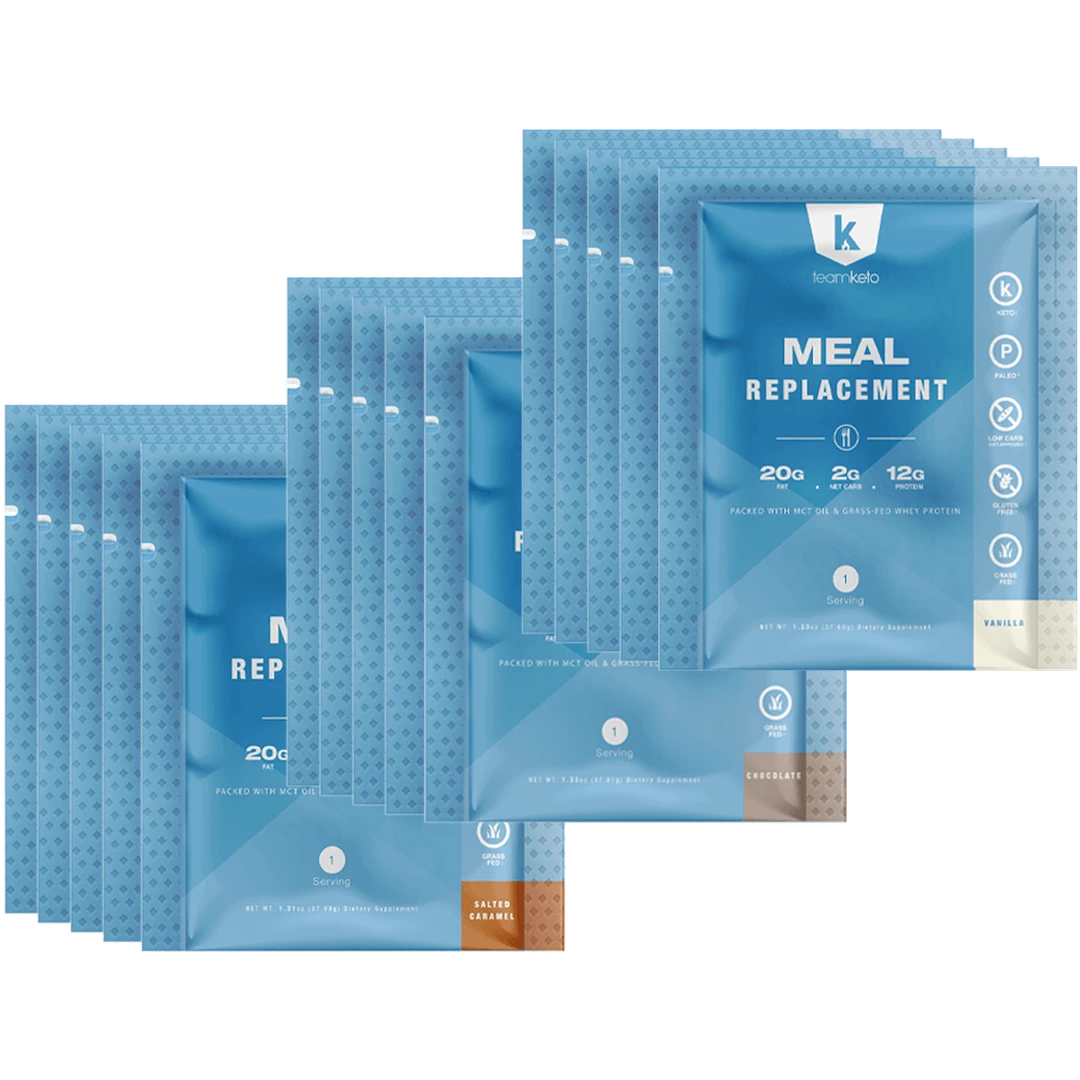 ✔ 20 grams of Fat (MCT & COCONUT Oil) per serving

✔ Made with the Highest Quality Grass-Fed Whey Protein

✔ ​Soy-free, gluten-free...
✔ ​Nothing artificial. No fillers, no fake colors, flavors, preservatives, or fake sweeteners at all...
✔ ​Contains contains 220 milligrams of sodium to boost electrolyte levels. Get all the vital minerals your body needs to run optimally on keto...
✔ ​​Easy on the stomach...
✔ ​Quality Guarantee: At TeamKeto, we hold our products to the highest ketogenic standard to help you get the best results as fast as possible. That means you'll have all the fat-burning benefits of exogenous ketones—only faster.
The Best Tasting Keto Products in Existence...
And did we mention it tastes incredible?
Every time you mix up vanilla, chocolate, or salted caramel, it's just like enjoying a tasty milkshake…

But without the carbs, sugar, or guilt!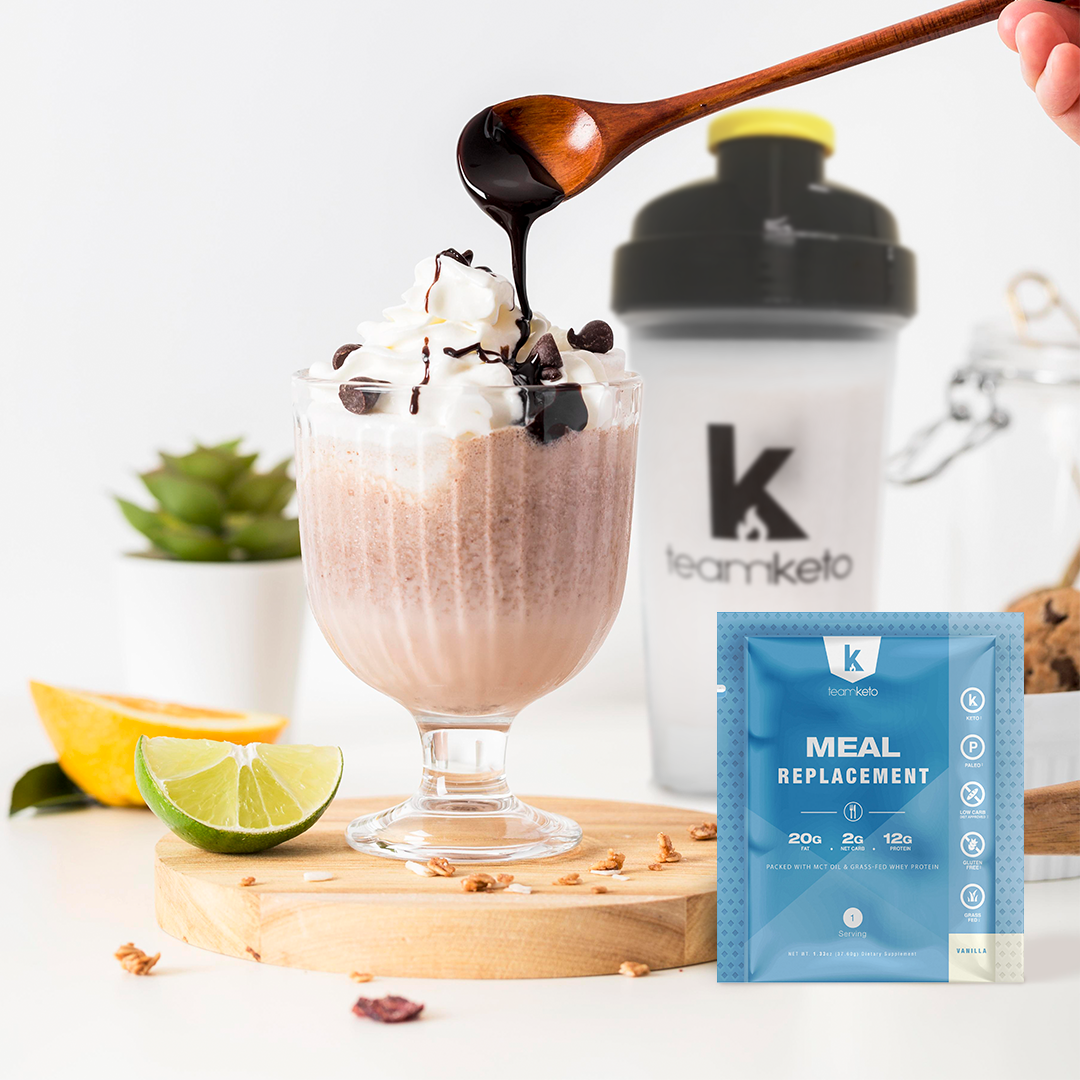 It's like a "cheat code" for those who think they can't have anything sweet on keto...

Because along with the taste, it's also super healthy for you!
Take it first thing in the morning to keep yourself full until lunchtime...
During a busy afternoon so you can stop thinking about what to eat and get on with your day...
Or save it until evening for a tasty late-night shake that helps eliminate sugar cravings.
Either way, your body and taste buds will thank you...
Because you'll get only the highest quality ingredients such as MCT powder, coconut oil, grass-fed whey protein isolate, and 100% natural flavors and sweeteners.
It almost makes keto TOO easy!
Grab Your
Meal Replacement
15-Day Challenge
and we'll send you a few amazing bonuses as well, just to say thank you.
______________________________


- 5 Vanilla Meal Travel Packs
- 5 Chocolate Meal Travel Packs
- 5 Salted Caramel Meal Travel Packs

- ​ FREE Keto Meal Plan & Recipes

- FREE Facebook Support Group
- FREE Shipping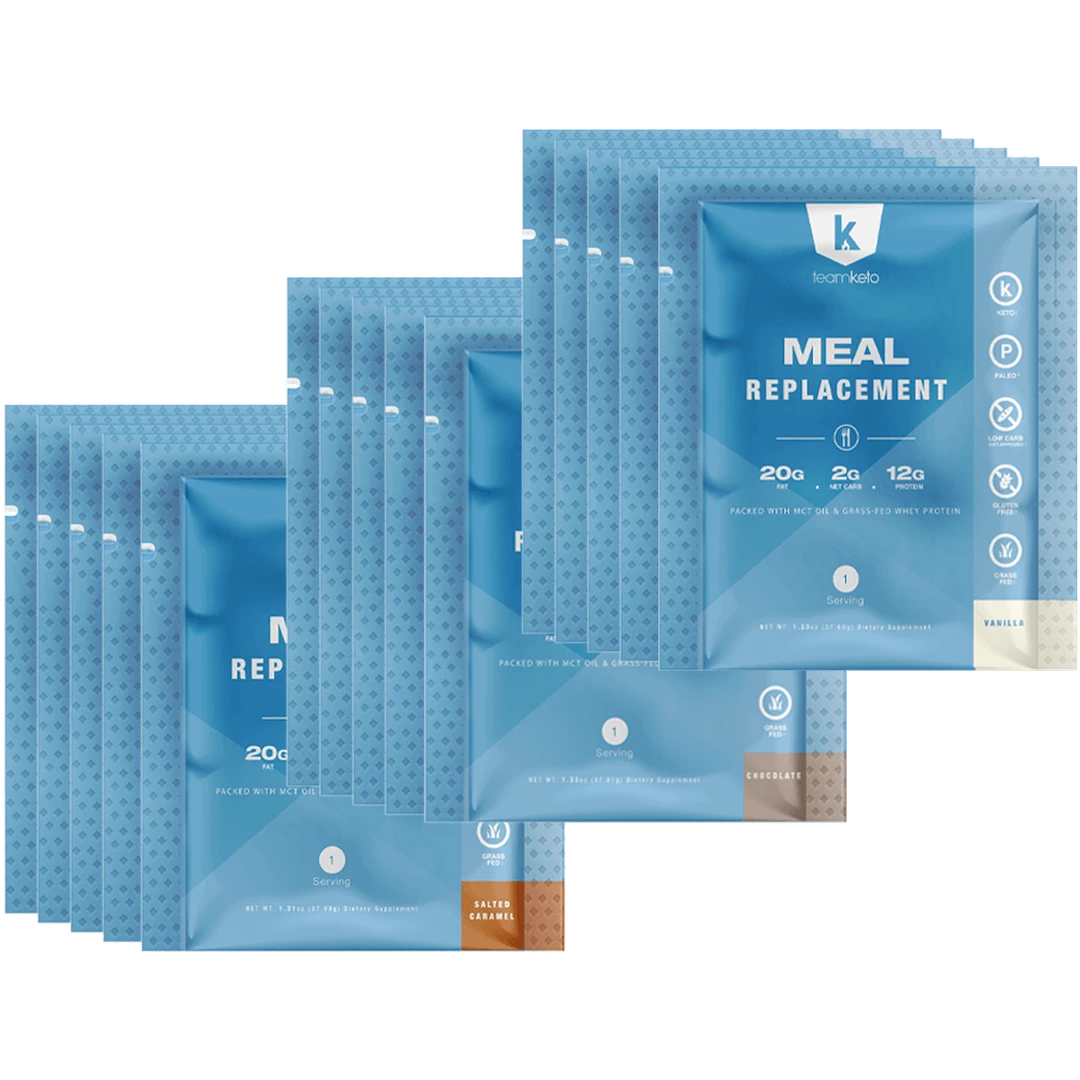 100% Money-Back Guarantee

It's that simple. There's no catch… no hidden billing… no monthly membership fees… and your order is 100% secure.
Don't allow another Keto-crushing day pass you by…
Order now and we'll get this shipped to your front door asap.
See Why People Love TeamKeto...
Proven All-Natural Ingredients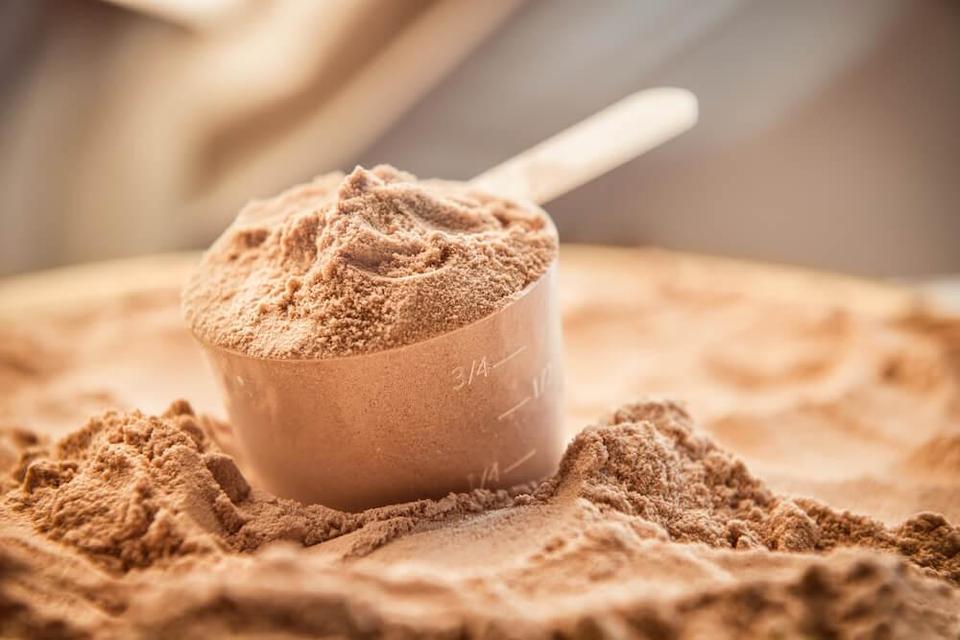 Grass-Fed Whey Protein Isolate


Our grass-fed whey protein isolate is the cream of the crop when it comes to protein. Grass-fed protein is indisputably superior to grain-fed protein on a nutritional level. The benefits of grass-fed come down to improved amino acid and immune support nutrients, as well as healthy omega and CLA fats.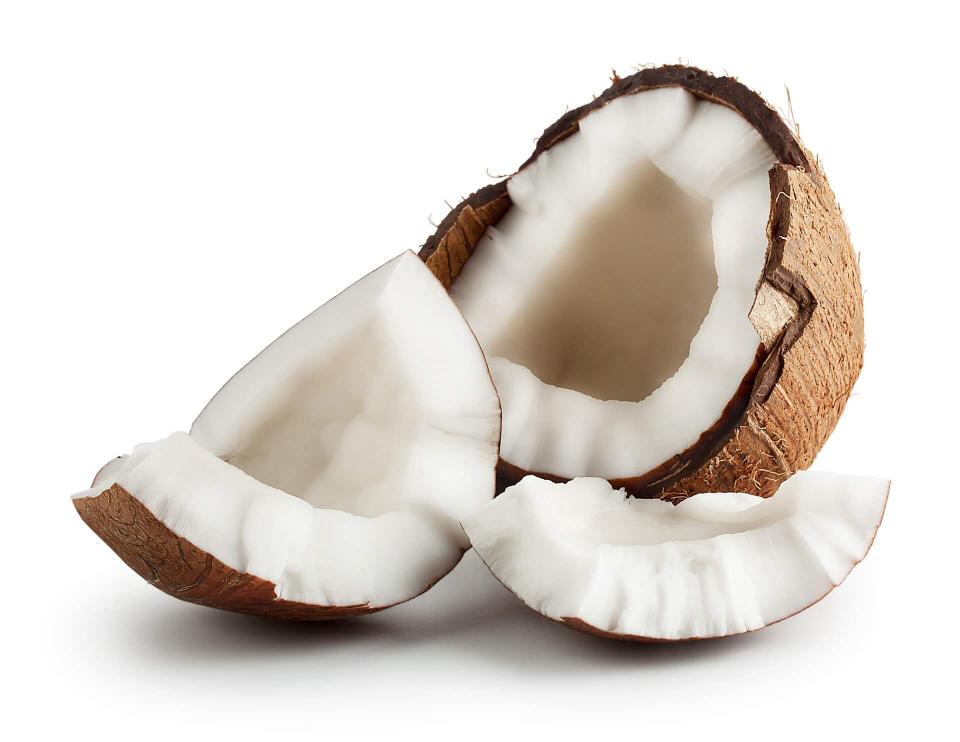 Medium Chain Triglyceride & Coconut Oil Powder


Medium Chain Triglycerides bypass your digestive tract and go straight to the liver to be broken down into energy-packed ketones. The more ketones flowing in your body, the easier it will be to get into the fat burning stage of ketosis.
Coconut oil is one of the world's healthiest fats and is perfect for keto. It contains all four types of medium-chain triglycerides: caproic acid (C6), caprylic acid (C8), capric acid (C10) and lauric acid (C12) in different concentrations to aid in the production of ketones.

Recommended by Keto Experts Worldwide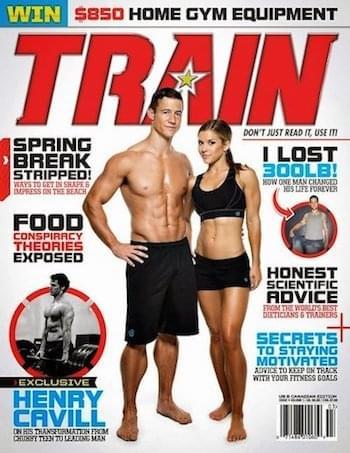 "I'm a Keto Transformation Expert and magazine cover model that has helped hundreds achieve a mind and body transformation.
I recommend TeamKeto Meal Replacement to my clients, family and friends because it's made with natural ingredients and does not contain any of the artificial chemicals found in many brands.
What's more, the taste is incredible. I give it 5-stars all the way around."

-Preston Noble
Why You Can Trust TeamKeto

Get Perfect Macros In Less Than 1 Minute...

Did we mention it's optimized for your macros?

But that's not even the best part…

Because you can enjoy it in 30 seconds no matter where you are (whether that's work, in your car, or even as you're walking around)...
Meaning there's NOTHING that can throw your diet off track!
You'll make keto so much easier...
Stay on track no matter what's going on in your life...
And feel great knowing you've made an incredible decision for your health!
Frequently Asked Questions

❔   What is Meal Replacement?

TeamKeto Meal Replacement is a highly convenient meal replacement supplement designed to provide optimal nutrition through proper keto macros. It also includes MCTs (Medium-Chain Triglycerides) for a boost in energy while suppressing cravings so you stay full for hours!


Our customers say it tastes like a creamy milkshake! That's because of our all-natural sweeteners that safely enhance flavor without the chalkiness, grittiness or chemical aftertaste that most health drinks with artificial fillers have.




Take it with water or blend it with almond milk, ice and heavy cream for a thick and delicious treat that makes you forget you're on keto!

❔   Can I just take Meal Replacement for ketosis, or do I also have to follow keto macros?

Meal Replacement is a great option for when you're on the go and don't have time to cook and meal prep. For best results you will still want to follow the keto macro guidelines to keep yourself in ketosis though.


❔   What if I don't like the flavor?

We have a 100% money-back guarantee, or you can always exchange for another flavor if you'd like!

❔   Will this help with my sugar cravings?

Absolutely! The delicious and sweet (but not too sweet!) taste of Meal Replacement is great for many reasons, but one of the biggest is it helps fight sugar cravings. Many have taken this while they are craving sugar and have seen their cravings subside significantly.


❔   Does it contain electrolytes?

Yes! Meal Replacement contains 220mg of Sodium for a quick boost to your electrolyte levels on the go.


❔   Will this help with the keto flu?

Yes it will! Replenishing electrolytes is a great way to help your body recover from the keto flu. For best results, supplement your electrolytes further with TeamKeto Fuel or Charge Electrolytes.


❔   Why is this better than other meal replacement supplements I've seen?

Unlike other meal replacement options, TeamKeto Meal Replacement contains NO hidden fillers, sugars or artificial ingredients like Dextrose, Maltodextrin, Inulin, Soy, Milk, or Palm Oil.




Instead, you'll do your body a big favor with healthy fats like Coconut Oil and MCTs, 12 grams of Protein, and 20 grams of Fat to keep your keto engines running strong!

❔   When can I take Meal Replacement?

When there is zero time to cook a keto-friendly meal, and you need something NOW.




When you are traveling, and can't bring your meal-preps with you.




When you need an infusion of fatty calories after an exceptional workout session.




On your you-day when you take it easy and cook less.




To complete your daily macro needs when a few meals during the day were light.

❔   How many times a day can I have Meal Replacement?

1-2x per day is recommended. We still recommend primarily focusing on whole meals while using Meal Replacement to plug in the gaps as needed.


❔   What can I mix this with?

You can mix Meal Replacement with almond milk, heavy cream, or any keto-friendly option of your choosing! The flavors are so delicious that even mixed in ice water makes it taste good.


❔   How much liquid should I add to the Meal Replacement? 

We recommend 16oz to start off - but it's honestly up to you! People have done 8oz all the way up to 72oz. Whatever you prefer!


❔   Can I have this while fasting?

No, this will end your fast as Meal Replacement contains calories. Take it between meals or whenever you're short on time for best results!


❔   Can I take this at night?

Yes. Because it has a milkshake-like taste and consistency, it can be a great way to ward off those late night sugar cravings and go to bed on a full stomach!


❔   Does this count towards my water intake?

Yes, if taken with a liquid.


❔   Does this have caffeine in it?

❔   Is the Meal Replacement gluten-free and dairy-free?

❔   What is Meal Replacement sweetened with?

Stevia, which is excellent for keto and will not spike blood sugar levels.

You're Going to Love the Meal Replacement 15-Day Challenge...
Because there's no catch, no hidden fees, and your order is 100% secure & safe!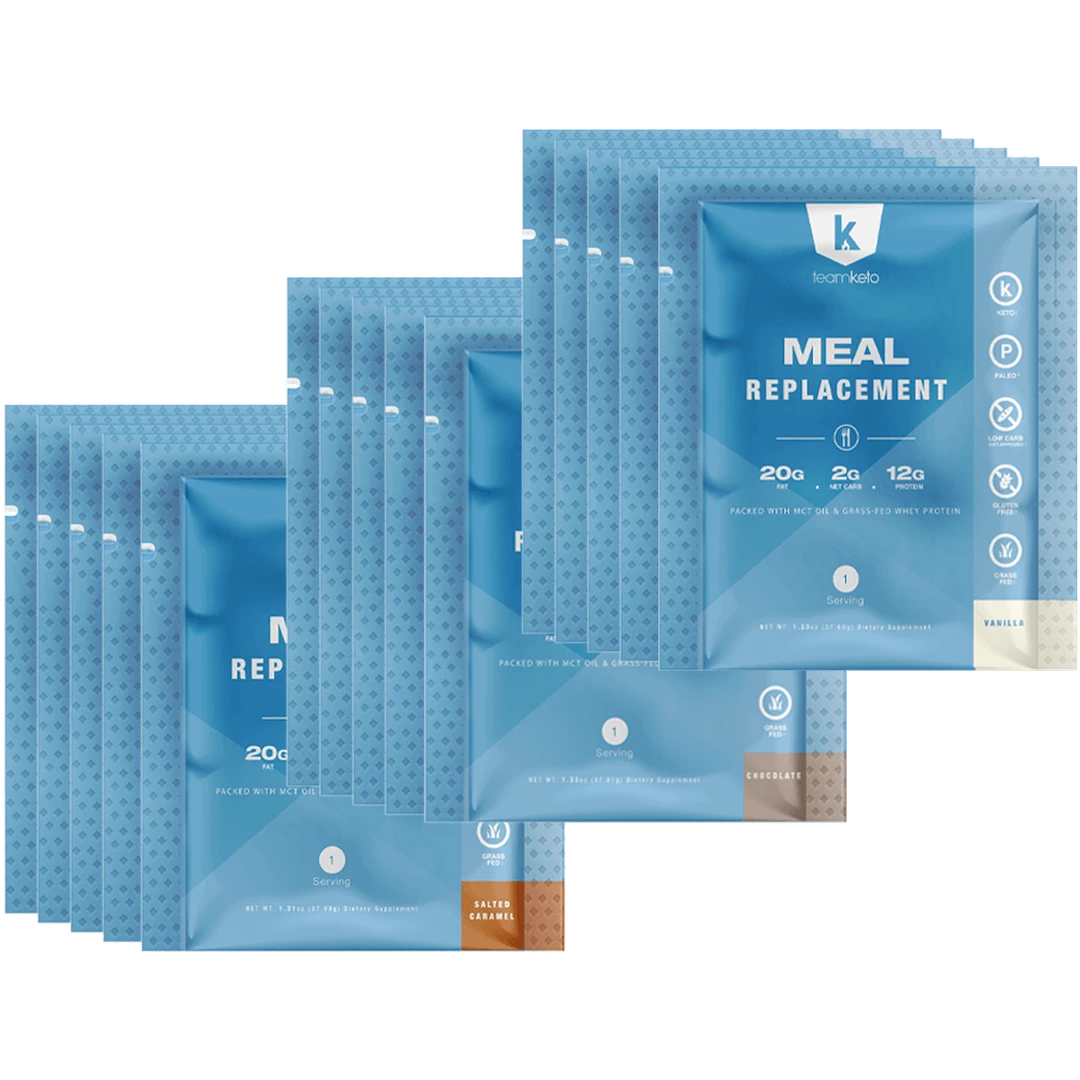 Team Keto is the world's leading all natural keto supplement line. We are a fast growing company because we always put the customer first.
A customer-centered shopping experience has always been our goal and we pride ourselves in our comprehensive policies that have put us in a realm above and beyond our competitors. Shop with us today and receive a Special Discount!
100% Money Back Guarantee!